Dec
18

Life in Nashville

Comments Off

on Vampire Bat Building
On the walk home from the bus stop every night I can catch a glimpse of downtown Nashville. Currently most prominent in the skyline is what most locals call the "Bat Building", because its resemblance to Bruce Wayne's alter ego was obvious to everybody except, it seems, the architect.
The building really was called the BellSouth Tower until Bellsouth was assimilated by the Death Star AT&T not too long ago. And it was this past week that the bright blue AT&T logo was lit on the building, replacing the Tennessee tri-star logo, and looking for all the world like a creepy glowing cyclops eye.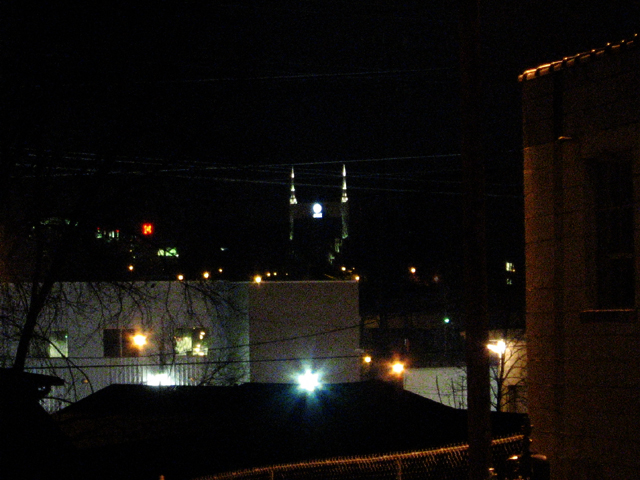 Which reminds me, I really oughta stop giving money to those shmucks.
Dec
13

Geekery

Comments Off

on Why Didn't I Think of This Before?
Today at work I was trying to find a good, high-resolution scan of Isaac Newton's original illustration of his cannon thought experiment from Principia Mathematica. There are a lot of small images, and hardly any big enough for our purposes.
Anyway, on an idle whim I tried just going straight to www.newtonscannon.com only to discover the domain name had not been registered.
Well, I fixed that right away.
No idea what I'm going to do with it yet. Stay tuned.